Are you breaking your back trying to read a computer monitor that is too high or too low? Would you like to find ergonomic sit-stand dual-monitor arm mounts that can be used for various functions? Discover the dual monitor mount that can be raised or lowered for different tasks.
Height Modification Arms
Does your office change functions during different shifts? Do workers prefer different heights for their sit-stand monitor arm? Would you like to add an extra workspace at the end of a table or workstation? Our Cotytech sit stand dual monitor arms offer an ergonomic solution to your work challenges. These monitor mounts use a spring lift mechanism for smooth, quiet height adjustments. Sometimes, simply changing your position can save your neck, back, and spine.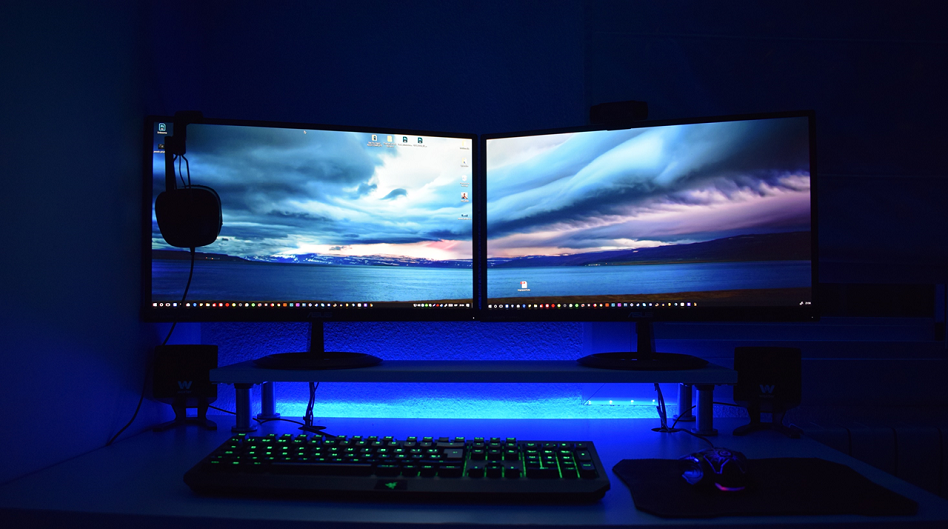 Mobile Sit Stand Carts
Hospitals, schools, musicians, trade shows, factories, and Information Technology (IT) companies might want a mobile sit-stand workstation. Some facilities might want to move their computers around from room to room. This creates a more efficient workplace, allowing you to share resources. The Cotytech sit-stand workstation cart has a compact design. You can move it easily to wherever it is needed. The sturdy mobile base has 4 x lockable casters, with platforms for your monitor, keyboard, and printer. You can interchange or retract the mouse pad and cup holder. Our sit-stand workstation works for right-handed or left-handed people. Different users can operate the computer situated on the stand while sitting or standing. The height adjustments can range from 33.5 inches to 51 inches (85 to 129.5 centimeters). Our sit-stand station makes your work environment more comfortable.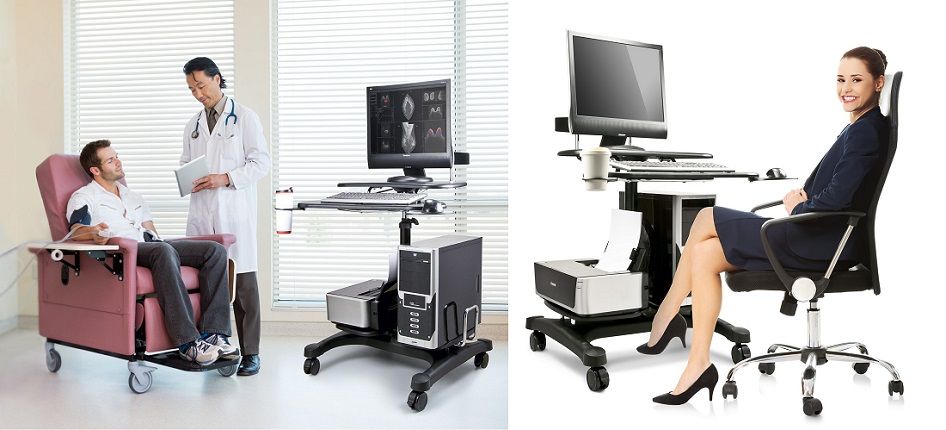 Increase Workstation Functionality
We design forward-thinking sit-stand equipment that is as versatile as your workplace. Over prolonged periods, your employees, tasks, or work projects might change dramatically. Instead of throwing out your back lifting heavy equipment, you can wheel your computers on one of our Cotytech sit-stand workstations. You can reduce hospital bills and increase productivity with our comfortable, ergonomic sit-stand mounts. You have tasks to perform; we have the equipment to help you complete them comfortably. An ergonomic Cotytech sit-stand workstation can improve your productivity dramatically. Get the mobile sit-stand monitor mounts or carts you need to be successful.