Computers replaced typewriters, smartphones replaced landlines, and ergonomic keyboard trays replaced awkward rectangular models. Successful businesses upgrade their technology. Is it time to upgrade to articulated keyboard trays?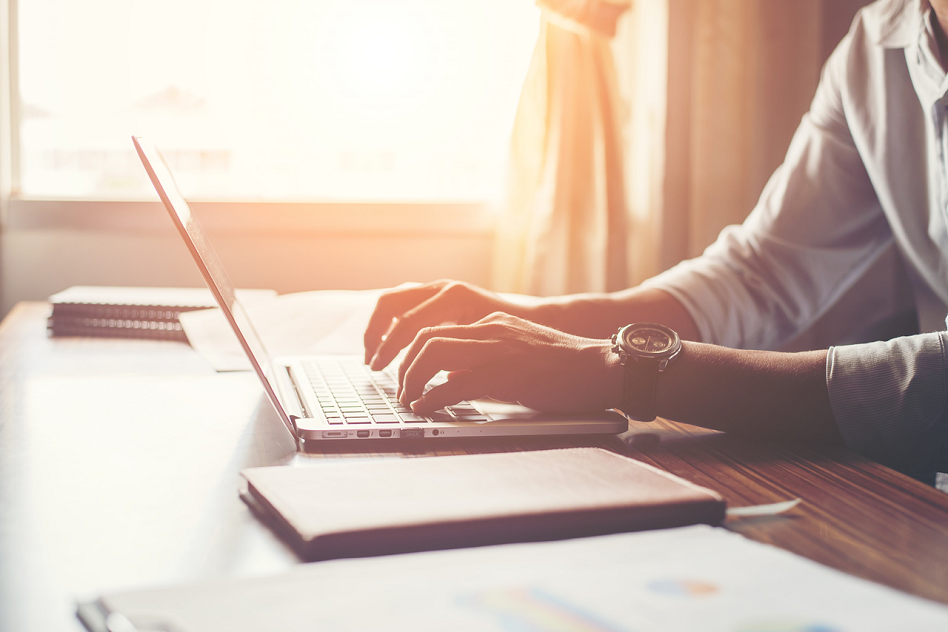 We offer six types of articulated keyboard trays, differing based on the tray and attachment option. You can choose from a basic Clamp or Platform (Tray) - the tray is nice because you can fit your keyboard and mouse in it. The attachments give you different ways of moving your adjustable keyboard trays up, down, to the side, or forward. Our low-profile keyboard trays enable you to hover above your work. This allows you to use gravity to complete your typing work. These keyboard trays can be easily adjusted for knee clearance. If you feel too tired after a couple of hours of typing, you can adjust them for a little change of pace. This makes it easier on your wrists, arms, and back.

Professionals, who spend a lot of time on their computers, need ergonomic keyboard trays to help them protect their wrist, arm, and back health. Has your foot ever fallen asleep? The same could happen if you are busy typing in an awkward position – gradually, you will lose body sensations. Carpal tunnel syndrome is another disorder caused by the wear and tear of your wrist ligaments from repetitive motions. Of course, typing will always be necessary, so you might as well make it easy. With ergonomic keyboard trays, your employees will be happier, more comfortable, and productive. Our CotyTech articulated keyboard trays give you the power to customize your workspace. Be proactive and give your workers the best tools to complete their essential tasks.