Once you have purchased a high-quality Cotytech ceiling-mounted monitor arm, you will want to make sure it is professionally installed in your hospital. Improve medical care with adjustable monitor displays.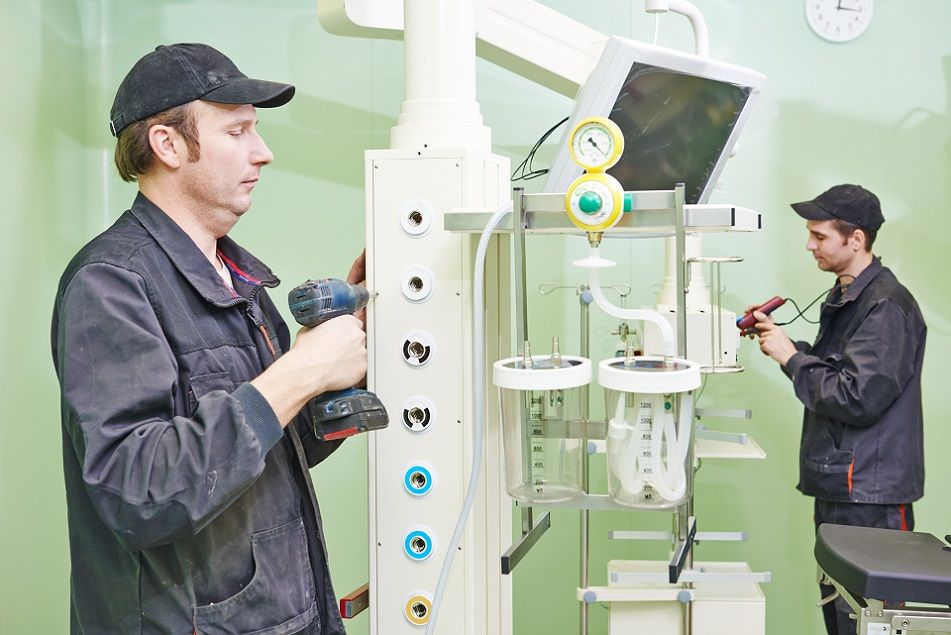 A brand new hospital will have plenty of space for all of your equipment, computers, and keyboards. Unfortunately, medical equipment might start to add up over time. If you are struggling with space issues, then purchase some high-quality wall-mounted monitor arms from us. Learn the importance of professional installation of our Cotytech tablet, keyboard, television, and computer monitor arms.
Good Vibrations
The Beach Boys sang the song, "Good Vibrations," but a vibration in a hospital is not necessarily a good thing. There are plenty of sensitive devices, which could be damaged severely. No matter whether you add vibration dampening walls or not, there are many sources of possible vibrations for your hospital facility. Vibrations could be due to earthquakes, trucks driving by, airplanes or construction. Those who think that California is the only state that experiences earthquakes need to take a trip to Oklahoma. Oklahoma has been experiencing earthquakes of higher magnitude for years now. Even Pennsylvania has had earthquakes. Our Cotytech wall-mounted monitor arms are weight-bearing. Therefore, you should trust a professional for installation to make sure they don't fall during vibrations.
Full Operational Functionality
Our computer monitor arms are well-designed with built-in gas pneumatic springs for ease of movement. If they are improperly installed, then they will lack full functionality. Professional installers can secure them properly and make sure they are flexible during operation. They will also ensure that they can be viewed from many different locations. Do you know how to drill into Sheetrock? Professional installers will find the wall studs to ensure that your new Cotytech wall mounts stay in place.
Doesn't Interfere
Furthermore, it is crucial to install the monitor arms to not interfere with other equipment. A hospital can become a wild place with stretchers being moved from place to place. You also have people in wheelchairs moving about. A hospital might want to install our ceiling-mounted monitor arm for televisions in the patient rooms. This makes sure that they can remain entertained during convalescence. Professional installers will ensure that your ceiling is of a kind that can bear this equipment's weight safely. Professional installation of monitor arms can ensure that your equipment is safe, secure, and offers full functionality. Our Cotytech monitor arms are made of the finest premium materials. We offer a Limited 5 Year Warranty for most of our products.
Ensure that you hire a true professional to install your Cotytech monitor arm and enjoy a superior medical practice.
Related: Situations Where Ceiling Mounted Monitor Arms Be Necessary