The Apple iMac is a great electronics powerhouse that can provide you with the means to accomplish many vital functions. But, you might not have found the perfect Apple iMac mounts for your application yet. We might have the answer. We have created our new 7-in-1 iMac mounting bases to satisfy the needs of those who have creative installs.
Complicated Applications
Nowadays, people might want to use their iMacs in a control room, a shared workstation, or another industrial environment. They can improve productivity with superior height and angle adjustability. While many other mounts provide adjustability, you might need something on a slotted channel for increased mobility. We, at Cotytech, have listened and created a new line of products called 7-in-1 Apple iMac displays and PC monitors. These can be placed on a slotted channel for advanced mobility. You can move your iMac along this track and leave it in place. This can be useful when multiple workers are using the same screen. Choose from 5 x "T" slotted channel solutions: single, 1-, 1.5-, 2- or 3-inch versions. Now, you have the iMac mounting solution that fits your busy creative work or social life.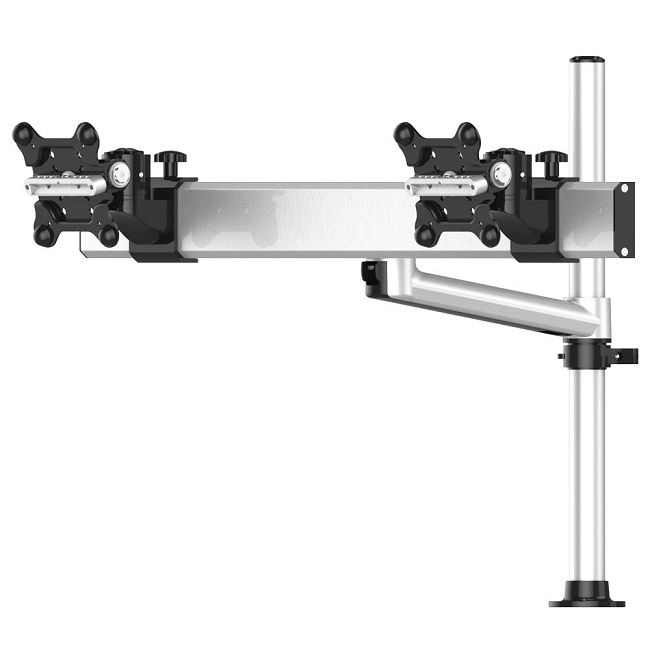 7 Superior Mac Mount Solutions
Why exactly is this line of products referred to as the 7-in-1 base? We at Cotytech have taken seven complex applications and found a line of mounts that can be used for each one. It is a miracle mount. Find the right mount to bear the weight of your iMac display. Besides the 5 x mentioned above "T" slotted applications, we have a screw onto the desk and bolt through the grommet application. You can enjoy increased stability. That brings the total to seven. If you had a difficult unresolved mount problem before, now you might have the solution. Read our technical specifications to determine which mount is suitable for you.
Creative Installation
We have created this 7-in-1 line of products to allow you to make the most mobile iMac viewing solution. Enjoy superior comfort, ease of use, and functionality with our new 7-in-1 iMac base. We, at Cotytech, continue to upgrade our products to serve you better. We have listened to your complaints about some difficult-to-install applications and provided you with a state-of-the-art solution. Buy one of our iMac mounts to enjoy your electronics 24/7/365.