Laptop Tray - Mountable with extendable length and width (10 - 15 inches (L); 10 - 11 inches (W)). Adjustment bar for length can rotate 360 degrees to accommodate any size of a laptop with weight no more than 19.8lb. The center cooling fan is powered through USB.
Weight of item: 0.58 lb
More Images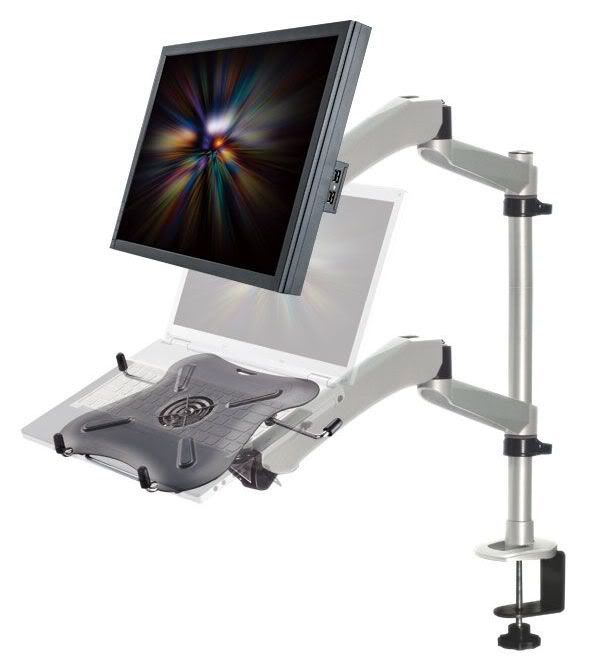 Downloads

Installation Manual
These downloads require Adobe Reader. To get Adobe Reader to click here.
Video