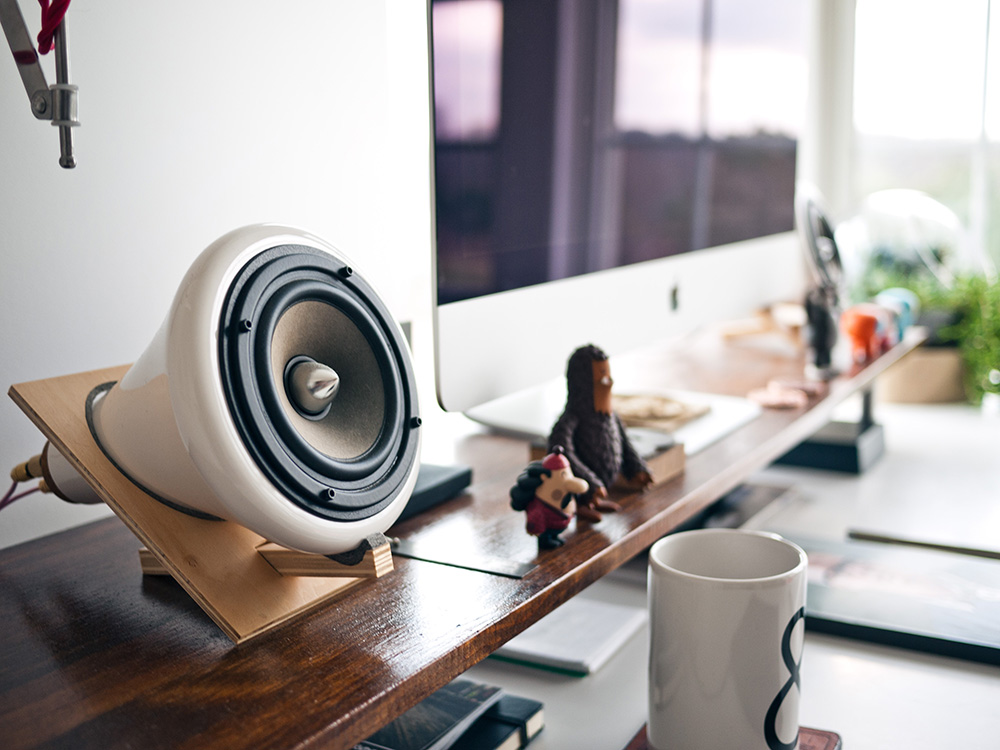 Wall mount speakers are generally the best speaker option for your home. Compared to flush-mounted speakers, they sound better, have a lesser chance of tipping things over, and are usually cheaper, especially if you mount them yourself, which you can do easily.
Whether you plan to use them for your home theatre or as part of the surround sound system, this is a great way to save space while getting great sound. So, here is how you can do this:
Set Up the Right Locations
You first need to pick the location(s) where the speakers will go. A good rule of thumb is to put the front, left, and right speakers equidistant from the TV set and about 6 to 8 feet above the floor. The front central speaker should be above or beneath the TV, and the rear speaker should be about two feet on either side of the seating area.
Determine the locations and mark them appropriately.
Create Space for the Wires
Notch out a bit of the drywall on the area where you plan to mount speakers. Make the holes as small as possible so that they are completely hidden once the speakers are mounted. Use a drill to drill the holes through the wall so that you can pull the wires from speakers through these holes and, therefore, won't be able to see any cables.
Install Brackets
If you're using speaker wall mounts, you need to mark all of the areas where you will be drilling holes for brackets, and once you have that, you can start drilling. Ensure that the hole's radius is the exact size you need, and clean the hole out after drilling.
Next, insert the anchors you have chosen for the job and when flushing them into the holes, pop them open so they can fill in the inside of the hole and mount properly.
Mount Your Speakers
Once you've set up your speaker wall mount or your screws, the next step is to mount the speakers. Make sure that you choose appropriately sized screws that go with your mount or brackets. With most wall mounts, the speakers can easily be mounted, and then they just need to be tightened. With brackets, you need to hold the speakers tightly and screw them in carefully and not release them until they are stable.
Most importantly, make sure that you conceal all of the cables and run them through the holes you previously drilled in the wall behind the speakers. Connect everything, test your speakers, and you should be good to go!
If you need safe and secure speaker wall mounts, browse our selection today!