Search for "tablet mounts" online, and you'll come up with a list a mile long. These accessories are growing in popularity as more consumers buy up their favorite tablets to accompany their smartphones. Because there are countless products to consider, take a moment to break down the basics about these mounting tools. Your intended use should guide your purchasing decision.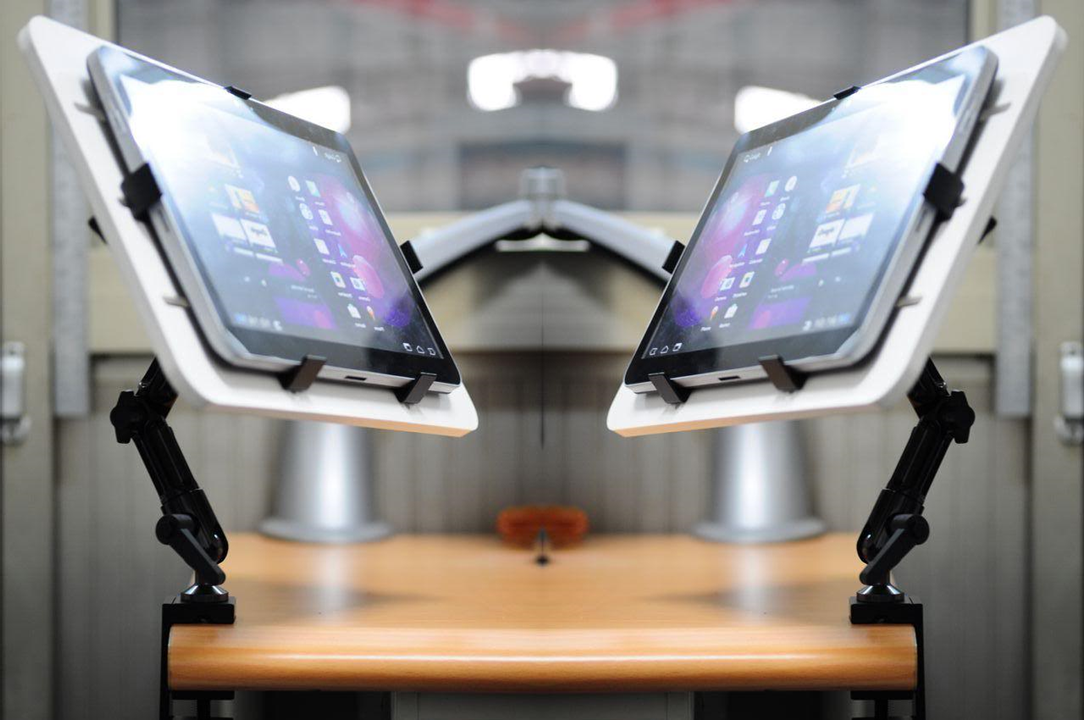 No-Damage Mounting Connections
Mounting any item to a wall or desk often brings up the question of damage. Drilling or nailing mounts into a wall creates damage that's difficult to manage. Today's mounts use pressure connections to support your electronics. Slide the mount onto a desk's edge and carefully turn the pressure bolt. No damage occurs to your furniture while the tablet remains steady for daily use.
Compact Options Available
You're well-aware of how bulky some speaker brackets and stands appear in your home or office. Tablet mounts are different, however. There are compact versions that work for people on the go. Try a mount that pops out from the tablet's backside. Perch it on a table at the local coffee shop.
Explore handheld mounts that give you a handle on the tablet's rear. Walk around with confidence as the mount remains stable throughout a busy day.
Vehicle and Kitchen Accessories
Tablet accessories aren't just for the office because you access your gadget almost every hour of the day. Try mounts that are designed for the car or kitchen. An iPad headrest mount works perfectly for squirming children on a long road trip. Consider an under-cabinet mount for the kitchen. Keep your iPad away from the cooking action while still having access to it for online queries.
Articulating Arms for Ergonomic Comfort
Before you purchase your first mount, examine the extendable arm. Most mounts come with multiple articulation points. These movable parts allow you to customize the mount to your needs. Bring it to eye level, or adjust it to another angle. These mounts are designed to be ergonomic for almost any application. Avoid strain on your back, arms, and eyes by using your mount throughout the home or office.
Buy your iPad mounts today. Most products are adjustable to accommodate almost any tablet brand. Using these mounts each day only makes life easier as you go about your daily tasks. They also offer unparalleled drop protection. A clamped-down tablet will always be within arm's reach without any dropping potential.