Desk jobs used to involve tables, chairs, and cubicle designs. The corporate world is different in the 21st century, however. More workers today are sitting, balancing, and standing during their regular workday. With the help of a sit-stand workstation, these versatile work conditions are possible. Take a look at the typical "desk" job today. Some realities aren't as appealing as the current perceptions, but standing during work does have some benefits.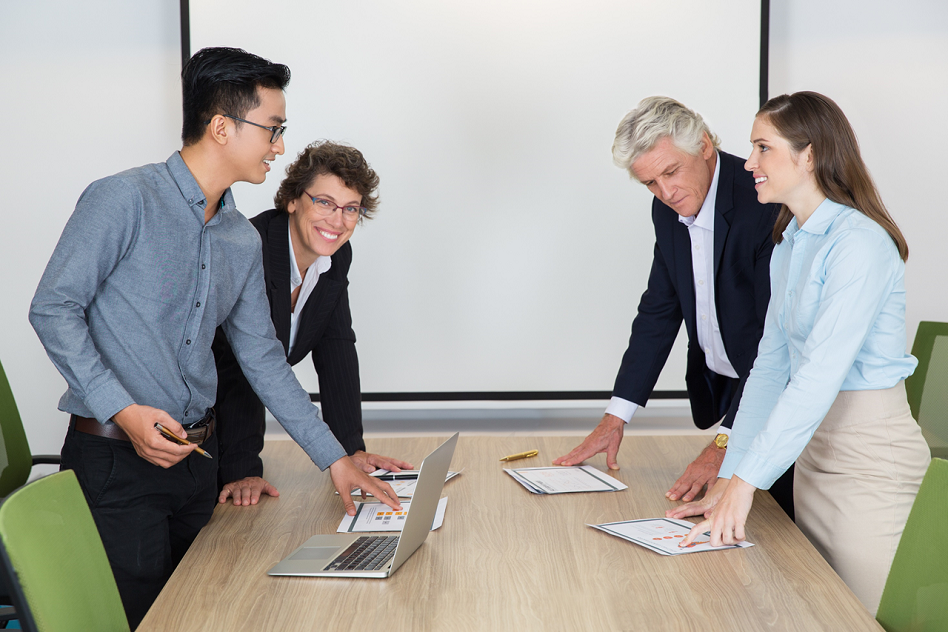 Forget the Calorie Burn
The most widespread misconception that involves standing at work is burning calories. It's believed that you'll burn more calories as you stand versus sitting. In reality, you're only burning less than ten calories more each hour. Using a sit-stand dual monitor arm is more about comfort. Position yourself in a sitting or standing orientation that makes you feel comfortable during your projects. Desk or wall mounts supporting the monitor make this scenario possible.
Mount Choices
Most office workers have a wall that they're sitting next to for most of the day. Take advantage of that vertical space with wall mounts. They hold your monitor and possibly a desk component. You'll notice that the floor space is immediately open for more storage or space for your legs—balanced on a stability ball when you want to sit because there is now more room than before.
Possible Wakefulness
Some scientific data supports the notion of wakefulness as you stand. After lunch, most workers tend to have a lull in their day. They're outright sleepy. Using a sit-stand monitor mount makes a difference. They feel more energized as their blood can move steadily through the body. Your circadian rhythms will still give you some sleepiness, but you'll feel better than if you were sitting.
Encouraging Movement
If you're standing in front of a wall-mounted monitor for most of the day, your body is already in a state of preparedness. You want to move around because it helps your feet and legs with circulation processes. Standing can encourage more movement during breaks, including lunch. Take a short walk at lunch, and you'll notice a more energized body. It's possible to lose some weight at the same time.
When you first work with a sit-stand monitor arm, it may be an unusual transition. Give it some time to sink in with your habits. After a week or so, you'll wonder how you ever worked with other setups in the past. Ergonomic comfort is how technology and human beings can merge in the growing, virtual world.