Strap-support design; weight capacity: 100lbs (75kgs)
Sliding track
360° rotation for convenient front and back access
Width adjust range 3.75" - 8"
Accommodates a wide range of CPU sizes
Protects your valuable technology investment from dirt, dust, bumps or accidental spills
Hassle-free and space-saving
Create a healthy and ergonomics working environment
Material: metal
Color: Black
Our CPU Holder KCPU-500 attaches to the underneath of any desk surface or workstation, suspending CPU towers off the ground at an accessible-height to save floor and desk spaces while putting disk drives at easy reach. The computer stand has a smooth retractable feature. It rotates a full 360° for quick and easy access to cables, ports, and drives, providing optimum cable management and maximum accessibility to both the front and back of your CPU. The computer holder has a width adjustment range of 3.75" - 8" to accommodate different sizes of computers: mini CPUs, full-size towers, and everything in between. All Cotytech products offer a five-year warranty.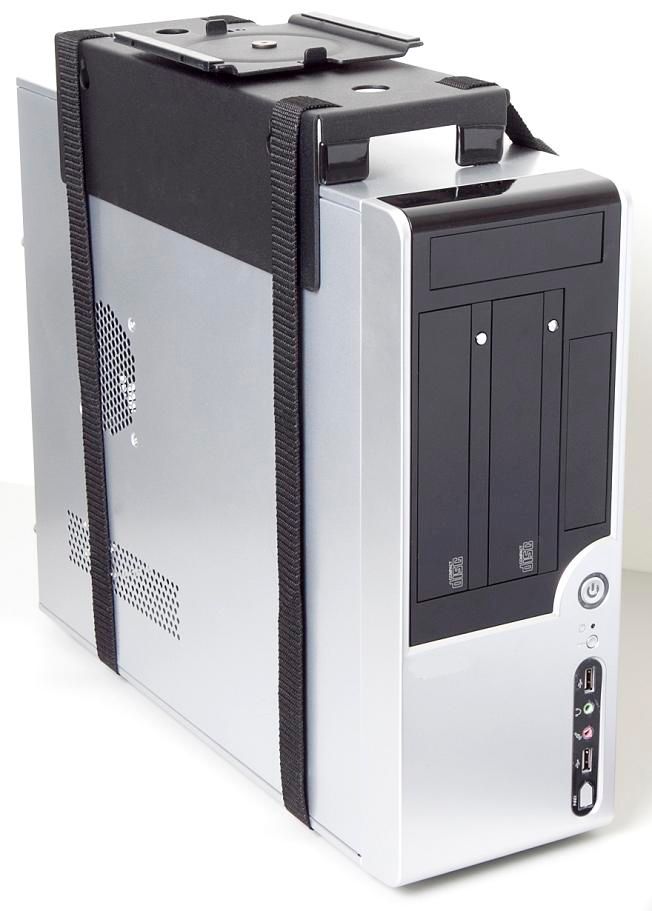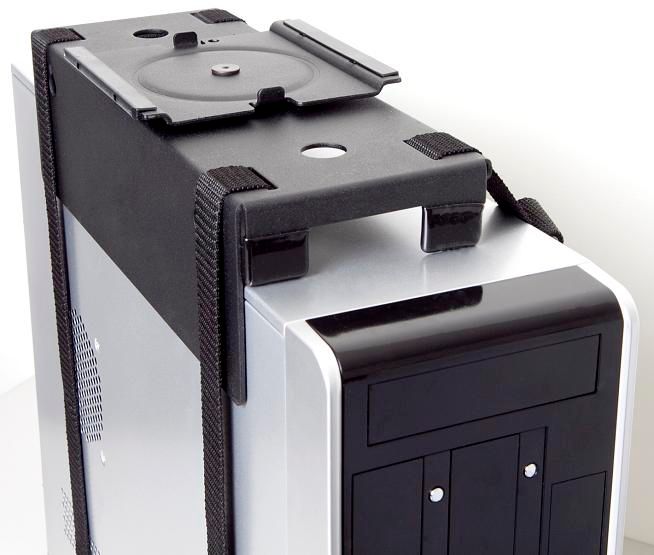 Video