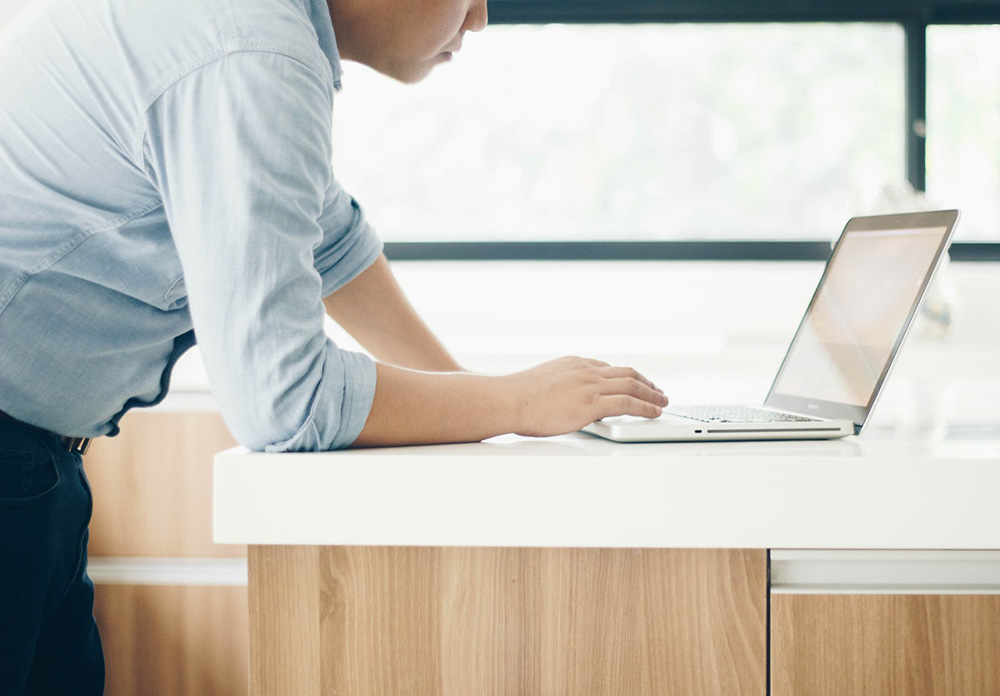 An uncomfortable workstation can lead to lower productivity and workplace efficiency. But that's not the worst thing about sitting in a painful position for hours at a time, every day. Long-term health consequences are a much bigger reason to pay attention to office ergonomics.
The following office ergonomics tips will help your body enjoy the work you love day after day:
Fix Your Desk Posture
Sit straight in your chair, so that your feet are flat on the floor and your thighs parallel to it. There should be a lot of space under the desk for your legs, so avoid storing office equipment under it. In case the desk is too high for you, adjust your chair and use a footrest if needed.
If the desk is too low, you should find a way to elevate it by placing something sturdy under the desk legs. That way, your knees would be exactly under the table and your eyes are looking directly into the monitor. Your wrists should be straight and your elbows comfortable.
Position Your Monitor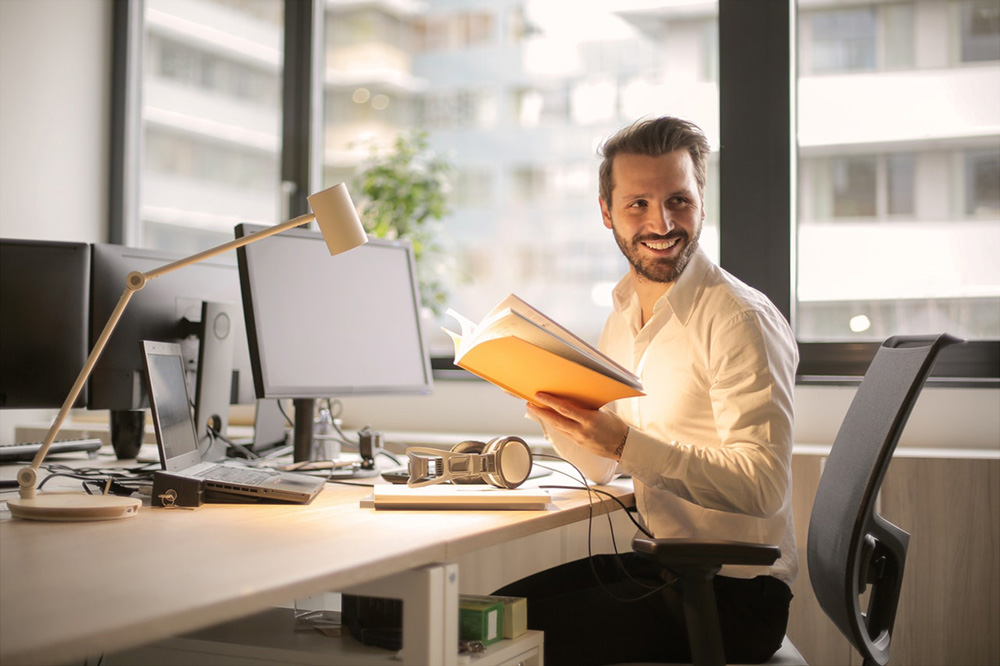 Your desktop computer monitor should be 18 inches away from your eyes. This will not only help your eyesight but will also keep your neck and spine in a proper position. You should be looking straight into the monitor, with the top edge of the screen slightly lower.
If you wear bifocals, it will soothe your eyes to lower the monitor a few inches extra. Your keyboard should be right under the monitor, while the brightest light source on the table should be to the side. That way, you'll be able to look into the monitor for hours without getting tired.
Keyboard and Mouse
Both the keyboard and the mouse should be within easy reach, placed right under the monitor. In order to maintain your desk posture while typing, you should have your upper arms close to your body, your hands slightly below the level of your elbows, and your wrists straight.
If your job requires you to use a computer mouse quite often, you'll need an ergonomic mouse arm that you can adjust to your comfort. There's a wide selection available at Cotytech, where you can also find monitor stands, workstations, and desks for ergonomics in the office.
Choose the Best Chair
A chair may be the most important part of your ergonomic workstation, so don't choose the first one you come across. The best chair for your posture is the one that supports your spinal curves and arms while you're typing on the keyboard - your arms should rest gently on the armrest.
Office ergonomics is incredibly important for your spinal and joint health, especially if you're sitting at the same position for hours at a time. To stay healthy and productive at work, choose the best equipment with Cotytech and design your workstation so that it feels gentle on your legs, arms, neck, and back!