Features
Dual Arm Holder:
Tray:
Made of aluminum plate, ABS & TPR (thermoplastic rubber)
Dimensions: 4.4" - 10.2" (11.2 - 26cm) (L) x 1.4" - 8.2" (3.5 - 20.8cm) (W) x 0.59" (1.5cm) (H)
Adjust the sliding bar to best fit on various sizes
Color: White
Overall:
Product Weight 2.86lb (1.3kg)
Package Weight: 4.2lb (1.92kg)
Optional Parts:
You may turn this Car Mount into a desk mount or a wall mount by choosing the optional parts of 'Desk Mount Part' or 'Wall Mount Part'. If you want to mount an LCD monitor on this item, please choose the optional part 'VESA Bracket for LCD'.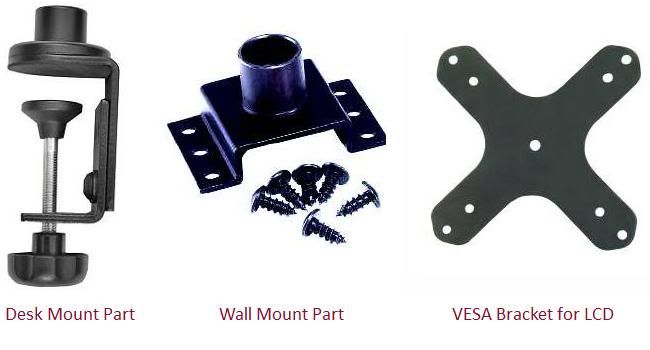 Downloads

Installation Manual
These downloads require Adobe Reader. To get Adobe Reader to click here.