Check out questions & answers about this product!
Specifications
| | | |
| --- | --- | --- |
| | Weight Capacity: | Supports 66lbs (30kgs) |
| | Tilt: | +90° / -25° (provided there is no obstacles) |
| | Rotation: | 90° (portrait or landscape) |
| | Swivel: | Max 360° |
| | Mounting Pattern: | VESA compliant: 75x75 and 100x100 |
| | Maximum extension: | 3" (77.5mm) |
Features
Designed for the following Apple Monitors:
24-inch iMac (aluminum and glass)
27-inch iMac before 2013
24-inch LED Cinema Display
27-inch LED Cinema Display
27-inch Thunderbolt Display
21.5" or 27" iMac

with Built-in VESA Mount Adapter early 2013


27" iMac Retina

with Built-in VESA Mount Adapter


If your Apple monitor is not listed above, please contact us for solutions.
Pole length: 19.7" (500mm)
Bracket features quick release design: only a matter of a 'click' to get connected and with push of a button then lift off to get disconnected
Maximum adjustment rendered by tilting, swiveling, rotation and optional dynamic height adjustment
Swift and easy movements and adjustments
Height Adjustment Range: 19.7" manually at the pole or 9.4" dynamically with Front-end Adjuster option
Solid Aluminum die-cast construction pole & bracket; heavy duty metal black stand base
Space saving with its compact design
Clean look with minimal hardware visible from underside of work surface
Rotation 90° and side-to-side pivot
Neat and efficient cable management
Maximum productivity and supreme ergonomic comfort
Easy installation and dis-installation
Color: Metallic Silver & Black
UPC: 0710144838772
Product Description
The Apple Monitor Stand w/ Quick Release is a stylish stand that is perfect for your Apple LCD monitor. With a 360° swivel function and a weight capacity of 66lbs (30kg), this Apple stand is ideal for offices, classrooms, private homes and public areas. It's the perfect accessory for the busy individual; and can fit neatly into any home office space. This Apple monitor stand has +90° / -25° tilt actions to ensure perfect viewing at any angle. The convenient display stand features robust cable management; ensuring a neat and tidy desk space with no visible cables. This convenient and stylish LCD desktop stand offers perfect flexibility and is maneuverable to suit any viewing angle. It has a modern look; which fits in perfectly with Apple's stylish looks. The Apple display stand has been designed with the latest engineering technologies in mind; to ensure durability and strength. These quality stands are manufactured in our offshore manufacturing plant; adhering to strict quality guidelines that enable us to deliver value to our customers. This handy desk stand has been manufactured with the end-user in mind; and ensures easy installation features while simultaneously offering intuitive, practical and functional designs.
More Information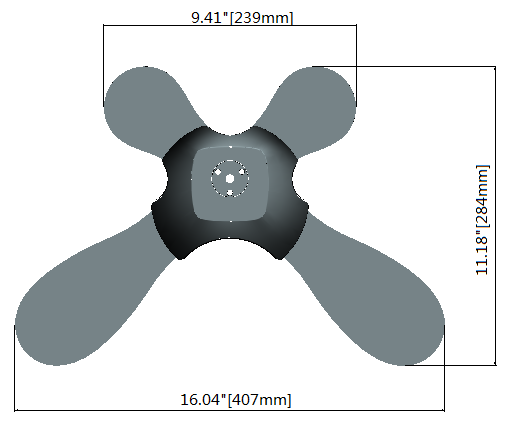 Q: Will it work for 'iMac Pro'?
A: You will need to purchase 'VESA Mount Adapter Kit for iMac Pro' from Apple. Then it will work.