If you want productive computer workstations, we have the best ergonomic keyboard trays around. Give your staff a competitive advantage.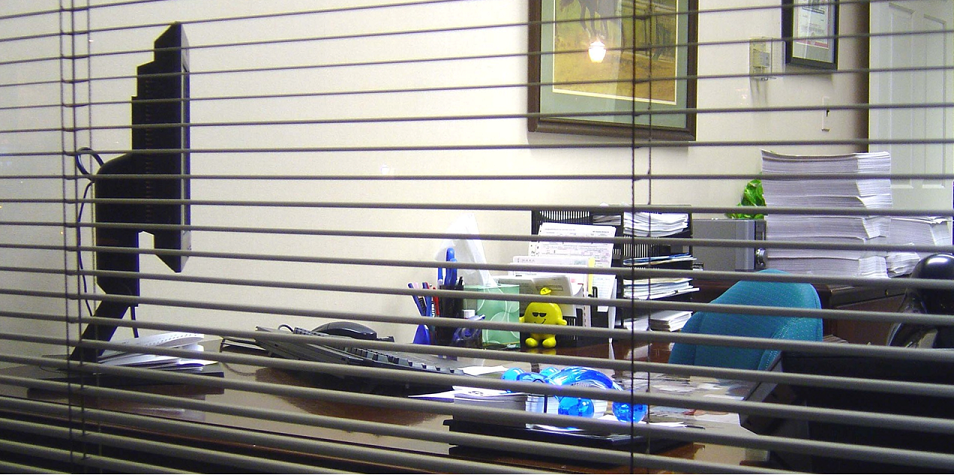 A successful business gives its workers the best equipment with all the bells and whistles. For your professional typists, you should give them our CotyTech Fully Adjustable Low Profile KS-839 Keyboard Tray . This is ergonomic, easily adjustable, and the right tool to make your office hum.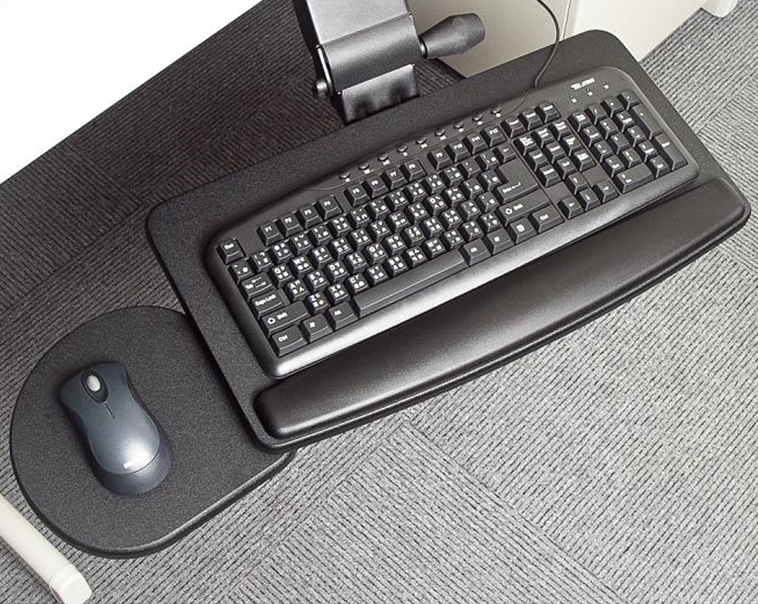 All-in-One Tray
Place your keyboard and mouse in one of these flexible, articulated keyboard trays and let your staff hit the ground running. It does not matter if your workers are right-handed or left-handed. The mouse can be placed on either side. These low-profile keyboard trays are made of medium-density fibreboard. Your workers have a 360-degree swivel rotation, allowing you to optimize your space. Pull it out for when you need it, and then push it back for storage. This can be useful for when your employees want to change how close they are to the keyboard - to maintain wrist health. It also allows the cleaners better access.
Swivel, Tilt & Position
The robust steel arm can be used for height adjustment on these ergonomic keyboard trays. You know that our CotyTech keyboard trays will be durable. The height adjustment range is 5 1/4 inches. You have plenty of space for your knees - this can also relieve pressure on your lower back. The end of the track keyboard tray's rear end distance is 5 1/2 inches. Your arm tilting angle ranges from 10 degrees up to 15 degrees down. No matter how tall your workers are, they can find the perfect angle for comfortable typing. With a more comfortable staff, they will take fewer breaks and complete jobs faster.
Change Heights Effortlessly
These Fully Adjustable Low Profile KS-839 have an easy-to-use knob for adjustment. You don't need to be a master engineer to figure it out. Pull it out, move your adjustable keyboard trays to the right setting and release the knob to lock it in place. CotyTech keyboard trays are built for optimum comfort. Even the mouse tray can swivel independently. If you want the best accessories for your staff, then contact us at CotyTech. Our Fully Adjustable Low Profile KS-839 has all you need to stay productive for a good long time. You have plenty of space for a keyboard and mouse, an ergonomic shape, and an easily adjustable 360-degree swivel. Keep your professional typists happy with our industry-leading Fully Adjustable Low Profile KS-839 Keyboard Trays.